A team of superior instructors with extensive education, certification and knowledge.
Every instructor is also an industry professional and draws on years of experience in the content area they teach in. eDelta Training Institute combines accelerated learning with the most effective curriculum.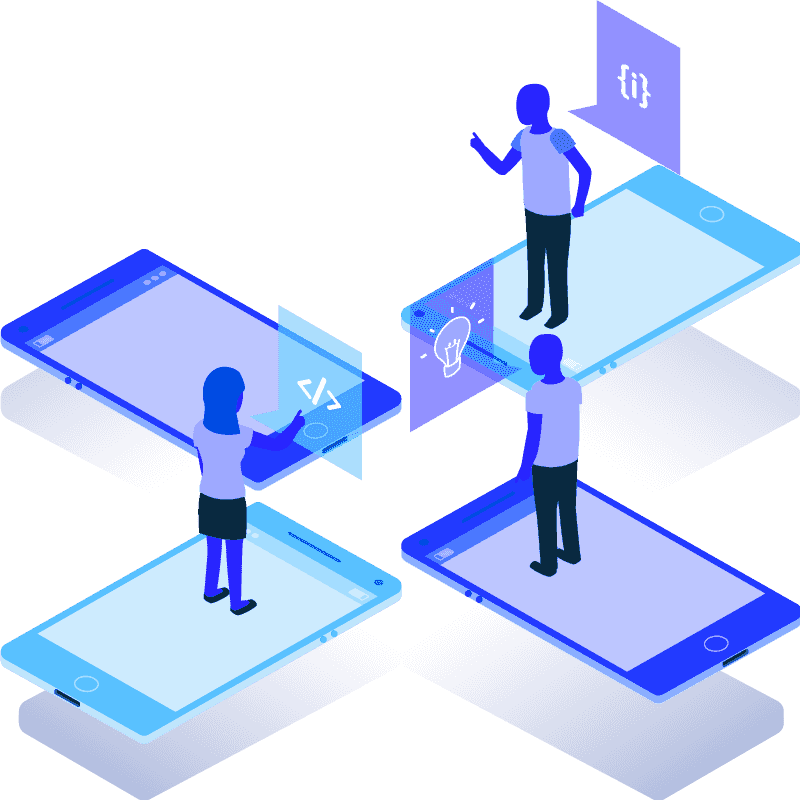 eDelta Training Institute combines accelerated learning with the most effective curriculum.
eDelta Training Institute is led by Jay Ranade, CISA,CISM,CISSP,CBCP, an internationally recognized expert on computers, communications, disaster recovery, IT Security and IT Controls. Mr. Ranade is joined by a team of superior instructors with extensive education, certification and knowledge. Every instructor is also an industry professional and draws on years of experience in the content area they teach in.
Jay Ranade, a certified CIA, CISA, CISM, CISSP, ISSAP, CGEIT, CRISC, HCISPP, CRMA, and CBCP is an internationally renowned expert on computers, IT Risk management, disaster recovery, IT Security, and IT controls. He has written and published more than 35 IT-related books on various subjects ranging from networks, security, mainframe/distributed operating systems, and computer programming languages. He also has an imprint with McGraw-Hill with more than 300 books called the "Jay Ranade Series" with more than 7 million copies in print. His books have been translated in German, Portuguese, Spanish, Japanese, Chinese, and Korean. The New York Times critically acclaimed his book called the "Best of Byte". He is currently working on a number of books on various subjects such as Enterprise Risk Management and Cyber Security.
Jay has consulted and worked for Global and Fortune 500 companies in the US and abroad including American International Group, Time Life, Merrill Lynch, Dreyfus/Mellon Bank, Johnson and Johnson, Unisys, McGraw-Hill, Mobiltel Bulgaria, and Credit Suisse. His classes and lectures have been attended by employees of almost every Fortune 500 company globally.
He teaches graduate-level classes on Information Security Management and Ethical Risk Management at New York University.  Jay is also an adjunct professor at St John's University and teaches graduate-level classes on Accounting Information Systems, IT Auditing, Internal Auditing, Security/Forensics, and Operational Risk Management.
Jay was awarded President's "Outstanding Educator Award" by ISACA NY Metro Chapter in June 2013.
Charles Gates is a Managing Director at eDelta Consulting, and has over 30 years experience in investment and commercial banking, derivatives, foreign exchange, capital markets, hedge funds, and credit, market and operational risk management consulting. He focuses on credit and market risk management, derivatives and capital markets consulting, and learning & development, for financial institutions and private companies. Illustrative projects include reviews of high-risk credit approval process for a government export agency, market and treasury risk reporting for a foreign bank, review of treasury and capital markets policies and procedures for the NY branch of a foreign bank, pre-IPO analysis of foreign exchange discrepancies for a UK fund of funds, risk analysis of swap driven ETFs for a private equity firm, identification of embedded options in a convertible bond issue with OTC equity options for a US energy company, and review of equity linked note investments for a family owned business. He wrote and researched "Building the Organization to Support the 130/30 Opportunity", for the prime brokerage consultancy of a major US investment bank; published in the Journal of Investing. As a consultant and trainer, he has served clients such as JPMorgan Chase, Morgan Stanley, Goldman Sachs, Citi, Bank of America Merrill Lynch, Alliance Bernstein, Wells Fargo, Barclays, Citadel, Prudential, Suisse Re, Banco Itau, CICC, Nordea, Bank Leumi, First Gulf Bank, SEC, FFIEC, SIFMA, FINRA, FCA and NYSSA.
Mr. Gates began his career as a credit officer for Citibank, after which he became a founder of Citi's derivatives business. He completed many "first time" derivatives transactions for Citi, including its first interest rate swap in the United States, its first interest rate swap option, and helped the World Bank develop its swap program. Subsequently, he was global head and founder of First Chicago's currency swap business, SG Warburg's international private placement and gold advisory, and Rabobank's credit derivatives business, completing over $12 billion in credit derivative transactions. Mr. Gates served as Co-Head of the Credit Risk Management practice of Deloitte & Touche, was a Senior Vice President at Financial Risk Management, (a premier global fund of hedge funds), and a Managing Director at Grammer and Co..
Mr. Gates' work while at eDelta has included credit process consulting, training for regulatory agencies, audits of counterparty credit risk, credit reserve and capital adequacy, operational risk management and expert witness assignments. He is a member of GARP, FIASI, ASP and ASTD. He holds an MBA from Columbia Business School, and a BA from Yale University.
(Six Sigma Black Belt, ITIL Certified, ISO 27001 and ISO 20000-1 Lead Auditor)
Ashit is the Independent Managing Consultant & VP at eDelta Consulting responsible for GRC, Business and Information Security Advisory services.
With over 3 decades of Manufacturing, Consulting, Auditing and Training experience in Industries including IT, Software Development and 3rd party IT & Management System Audit Services, Ashit in his advisory role supports Information Security, IT Audit, Green IT Strategy, IT Compliance, Risk Management & Governance, Energy/ Environmental Management, SCADA Security and Critical Infrastructure Protection, amongst others.
He holds BS (Chemical Engineering) and MBA (Finance) from the University of Bombay, India with International Certifications supporting GRC, Information Security and Quality, Environment, Health and Safety (QEHS) and Greenhouse Gases Verification.
Prior to eDelta Consulting, he also worked for PCI-DSS QSA firm from Houston; Head of GRC Consulting Practice for India / South Asia with IBM Global Services and as an Independent IT Auditor, Advisor and Consultant with a host of organizations in the USA and India. His manufacturing experience includes 5 years at Shell's subsidiary in India.
Ashit is a frequent speaker at ISACA Bombay, India Chapter and ISACA International for their CACS & ISRM Programs. He also conducts the CRISC and CGEIT Review Courses for NJ ISACA Chapter.
He is also the adjunct Professor of IT Security / Compliance and Sustainable Design for Environment, for the MBA Program at Welingkar Inst. of Management, University of Bombay.
He is a member of Environmental & Sustainable Development committee of Indian Merchant Chambers of Commerce.