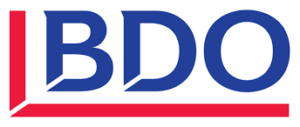 From a single room on Manhattan's Lower East Side… to membership in a gobal network across more than 150 countries. From A 22-year old founder… to thousands of professionals. From an early focus on furniture manufacturers … to wide range of industry-specific practices and more than 300 publicly traded clients in the U.S. alone. Today, BDO'S entrepreneurial spirit lives on, and the firm continues its history of growth as it expands across the country. Yet, no matter how large we become, we will continue to remain united under a common purpose: helping people thrive, every day. Learn More.
In July of 2000, several leading regional accounting firms with tenures dating back to the 1960's merged to form a national professional services firm. Today, our hundreds of employees serve clients ranging from dynamic middle-market to fortune 500 companies. UHY Advisors is one of the top 20 professional services firms in the US, and UHY International is one of the largest accounting networks in the world. While that scale may provide confidence for some of our clients, most tell us our greatest value is in the way we bring these resources to bear to help address todays evolving business challenges. Learn More.

EZFire is a privately held consulting group passionately dedicated to helping government agencies, Technology, and other vendors, large and small corporations and educational institutions make their technology equally accessible to all people, including those with disabilities. The company offers professional consulting, technology solutions, monthly monitoring services to ensure that clients reach all audiences effectively while meeting governmental and industry standards. Learn More.
The Bureau of Internet Accessibility  offers free Web sites accessibility analysis using Section 508 Standards, WCAG

2.0 standards and checks for broken links. Our services are complimentary with no obligation and Web-based requiring no software installation. Optional on-demand and automated analysis services are available, but not required. Learn More.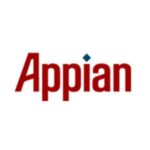 Appian is the market leader in modern Business Process Management software. They deliver unique worksocial capabilities by combining their proven expertise in improving how work gets done with our industry-leading innovations in social collaboration, enterprise mobility and portable on-premise/cloud computing. Worksocial from Appian gives you everything you need to drive better business decisions, actions and results. All the data, all the processes, all the documents and all the collaborations – in one environment, on any device, through a simple social interface. Learn More.

Sourcefire is 100% dedicated to cybersecurity technologies. Trusted for more than a decade, Sourcefire epitomizes security innovation, intelligence and agile end-to-end protection. With solutions from a next-generation network security platform to advanced malware protection, Sourcefire provides customers with Agile Security that's is as dynamic as the real world it protects and the attackers against which it defends.
Merrill Brink International is a leading provider of life sciences, legal, financial, manufacturing and corporate language solutions for global companies. A proven leader with more than 30 years of experience, the company offers a wide range of language solutions including translation, localization, internationalization and globalization services.  Learn More.
Rapid7 is the leading provider of security risk intelligence solutions. Rapid7's integrated vulnerability management and

penetration testing products, Nexpose and Metasploit , empower organizations to obtain accurate, actionable and contextual intelligence into their threat and risk posture and meet regulatory compliance. Learn More.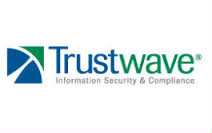 Trustwave is the leading provider of cross platforms for the enterprise, Trustwave products-AppDetectivePro for auditors and IT advisors, and DbProtect for the enterprise – deliver the industry's most comprehensive database security solution. Learn More.
Investigations International is an investigative consulting firm positioned to provide law firms and corporations with the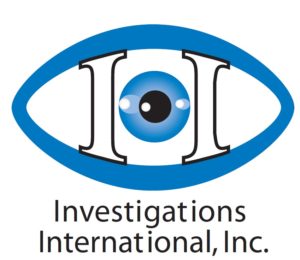 detailed, yet often hard to find information essential to make well-informed decisions. These decisions must be based on all available information in order to be sound, to both protect and safeguard often valuable capital, tangible and intangible assets, and also to safeguard our client's reputation.