A founding principle of eDelta Consulting is innovation. We challenge ourselves and our clients to develop creative approaches to business problems, which can range from the common to the complex.
We drive innovation internally and externally. Through close collaboration with our clients and recognized thought leaders, we identify opportunities to improve our own service delivery. That same collaboration allows us to design new processes and tools for our clients that help reduce risk and increase the effectiveness of their organizations.
Major Project: Hawk-I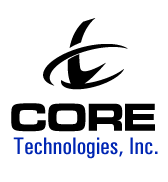 Hawk-I is a modular application platform that provides a central repository for risk information in an enterprise and allows users to manage and access critical data across even the most complex organizations.
HAWK-I is based on the collective experience of dozens of seasoned industry professionals and years of real-world experiences at client locations. With its high-level security capabilities and compartmentalized functionality, it is particularly valuable in managing IT risks and assets and assisting with corporate compliance programs such as those relating to Sarbanes Oxley or Graham Leach Bliley regulations.
There are four major modules within the platform, each with discrete functionality that stands on its own or works seamlessly with the other components. The modules include:
Become a member of the eDelta Innovation Lab
If you are interested in learning more about the lab and becoming a participant in our projects, please contact Jon Bosco at jbosco@edeltaconsulting.com.