IT Risk: Governance, Management, and Controls
RIS-0010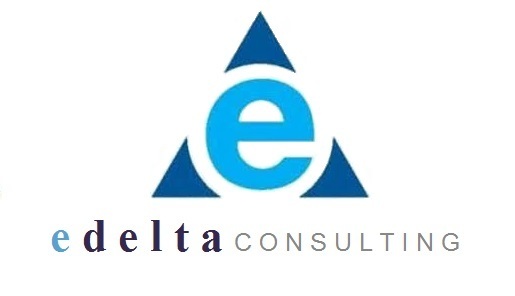 Training Duration: 3 days
Training Delivery Method: On-site, instructor-led course; or online, instructor-led course
Prerequisites: Experienced IT professionals with background in security and risk management
What Problem Does This Training Help Solve? Provides training on IT risk governance, management, and risk controls.
Who Should Attend? IT professionals interested in learning about IT risk control objectives, controls, methodologies, and risk management
Course Material: Content-rich manual /course handouts consisting of about 600 plus foils
Course Syllabus:
Alignment of IT with business objectives brings value to the organization, but IT has an element of risk associated with it. This risk must be properly governed and managed in order to balance the IT value delivery and the IT risk. There are many risks associated with the use of information technology, but the major ones are related to IT disaster recovery, IS security, IT processes outsourcing, and IT projects management. Such risks must be monitored, analyzed, mitigated, and accepted at appropriate level to balance value and risk. Although it is a relatively new discipline, measurement and management of IT risk has reached a stage of fairly stable maturity.
Topics to be covered:
IT Risk Governance

Knowledge Statements for ITRG
IT and IS risk/security governance framework
Board's and senior management's responsibilities
IT Governance Committees
IT Security Governance committees
Most common IT/IS risks
Top three: Security, BC/DR, Regulatory
Others: privacy risk (GLBA), Project Risk
EuroSOX and privacy risks
Safe Harbor
IT/IS Risk Policies and Standards
Key Corporate Risk Policies:
Data Classification, Appropriate use of IT Resources, IS Security
Corporate-level policies and IT-level policies
COSO model and COBIT model
COBIT framework
COBIT and 34 IT Governance Processes
IT Risk related COBIT processes:
P09- Assess and Manage IT risk
DS04- CooP and BC
DS5- System Security
DS7- Educate and Train IT and users
AI6- Manage Changes
ME4- IT Governance (only cover Risk Management Governance component)
IT Auditing and Assurance
IT Risk Management (Day 2 and first half of Day 3):

Knowledge statements for ITSM
Role of CISO
Organizational structure and risk
SOD- Principle of CARRE and DOPESS
Business Process and data owners
Risk Management as part of business process
IS Standards: ISO 27002
ISO 27001
ISO 27005:2008
Methodologies and FWs: NIST 800-30, ISF/IRAM, OCTAVE, Marion, Mehari, CRAMM, EBIOS, GRUNDSHUTZ, A&K
RISK IT FW overview
34 COBIT processes and related 218 control objectives
Control objectives related to risk management
Risk identification, risk mitigation, risk acceptance
Business Process criticality assessment- RTO and RPO
Risk register
Risk management Tools: COBRA, Risk Watch, CRAMM, GSTOOL, RA2, Callio, Countermeasures, Proteus, Archer, Citicus, and WCK
Awareness and training programs: 6 categories
PDCA- plan do check act process
Metrics: Metrics for each risk management process, CMM maturity level, Balanced Score Card, operational level metrics
IT Risk Controls (Second half of Day 3):

Knowledge statements for ITSO
IT Risk Management Program Development
IT Risk Management Program Management
Incidence Response Management
Physical security
Network security
Application Security
Operational Security
Access Management Security
Common Threats and Attacks
Policy compliance
Vulnerability management- Pen testing
Threat management
Forensic analysis and evidence life cycle
$0 In stock