In addition to a framework audit and assessment, eDelta maintains much experience in performing application functional, operational, IT and security audits and assessments across organizational units. Our reviews typically include assessments of the following aspects – as depicted in this graph: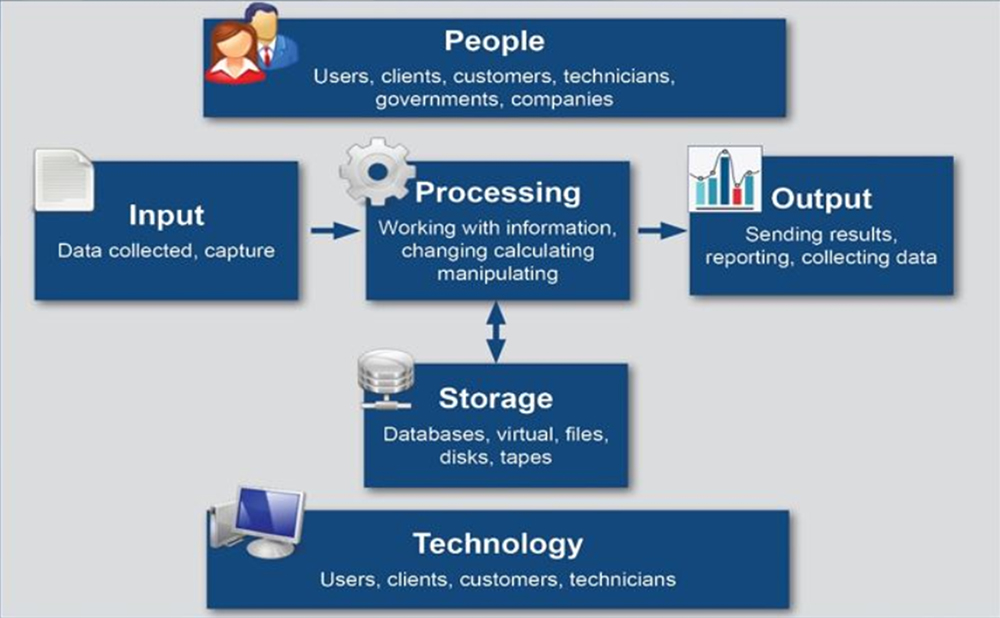 Features
Applications that have been assessed include, but are not limited to:
Finance and accounting applications including Great Plains, Microsoft Dynamics, Oracle Financials, SAP, NetSuite, and many others.
Human Resources applications including Workday, Oracle, and many others.
Payroll and Benefits Applications including ADP, Paychex, Paycor and many others.
Treasury management applications including Calypso, Fidelity Information Services, Misys, SAP, and many others.
Trading applications including equity trading platforms (e.g., Fidessa, Pershing's Netx360, TraderWorkstation, Active Trader Pro, and many others) and fixed income platforms (e.g., Bloomberg Trader, Liquidnet, MarketAxess, TradeWeb, and many others).
Core Banking Platforms including FISERV, FIS, Jack Henry, Temenos, and many other provider systems.
Cash Management and Wire Transfer Systems
Risk Management applications including Archer, B-wise, MetricStream, and many more.

eDelta maintains the subject matter expertise to evaluate technical architecture, configuration and internal control of both hardware and software inclusive of network infrastructure, operating systems, databases, virtual and/or cloud Infrastructure, and system software.  Leveraging industry and vendor best practices and standards, commercial software and customized scripts, and detailed risk and control matrices, our team assesses each IT component in its design, performance, efficiency, availability, and redundancy, and security.  The below graph depicts the domains of expertise maintained by eDelta:
The areas covered include, but are not limited to:
Asset management controls (for your accounting/budgeting and equipment lifecycle planning).
Authentication and password controls.
Operating System versions and patch management controls.
Security configuration, vulnerability and management controls.
Performance and capacity management controls.
Availability and redundancy configuration and controls.
Problem, Service, and Incident Management controls.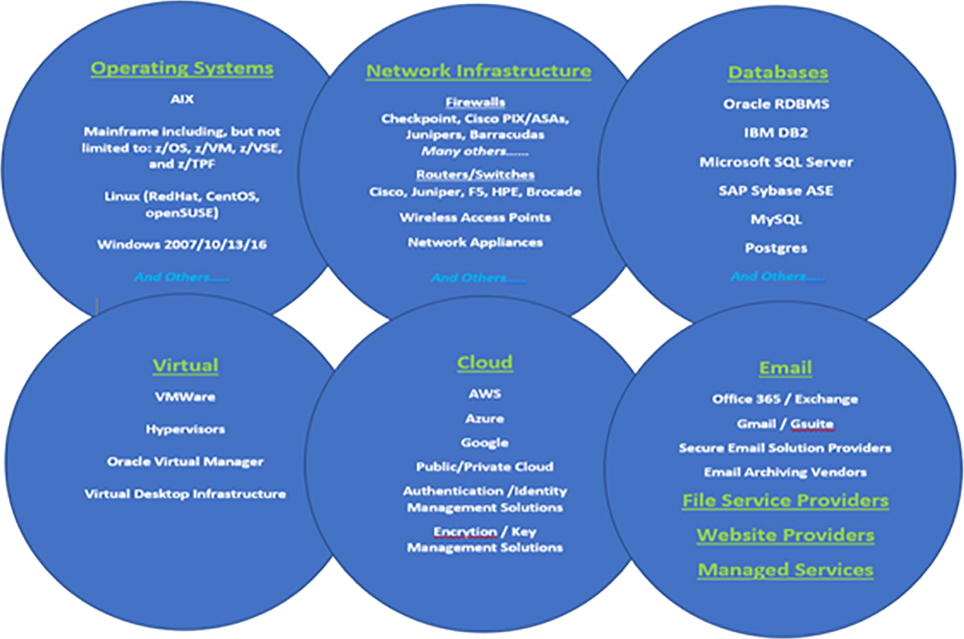 Through a combination of commercial tools, customized scripts, and pre-defined manual test scripts driven by detailed work plans and/or risk and control matrices (RCMs), the above components are assessed.
Quality Assurance
Separating eDelta from most of our competitors, is our mission and applied practice of quality assurance. Prior to submitting each element of our service deliverables, we will map completed work back to the initial and underlying objectives of that deliverable. This important process has allowed the quality of our work to consistently remain as best in class within our industry.
The work performed is reviewed to ensure accuracy, suitable levels of coverage depth, assurances that all recommendations including those that address both control issues and efficiency of operations, and conformity regulatory expectations are fully met.
Contact Us Today!
Once experiencing our work, you will find what our clients have found...
That there is no need to look elsewhere for quality services for your assurance and advisory practice.
Send a Message