As the quantity of data in electronic form continues to grow, Data Analysis is becoming increasingly more critical to identify risk and conduct audits. Using computer-based tools and techniques we can provide auditors with the ability to maximize their efficiency (reduce hours) and effectiveness (increase scope) in the audit function.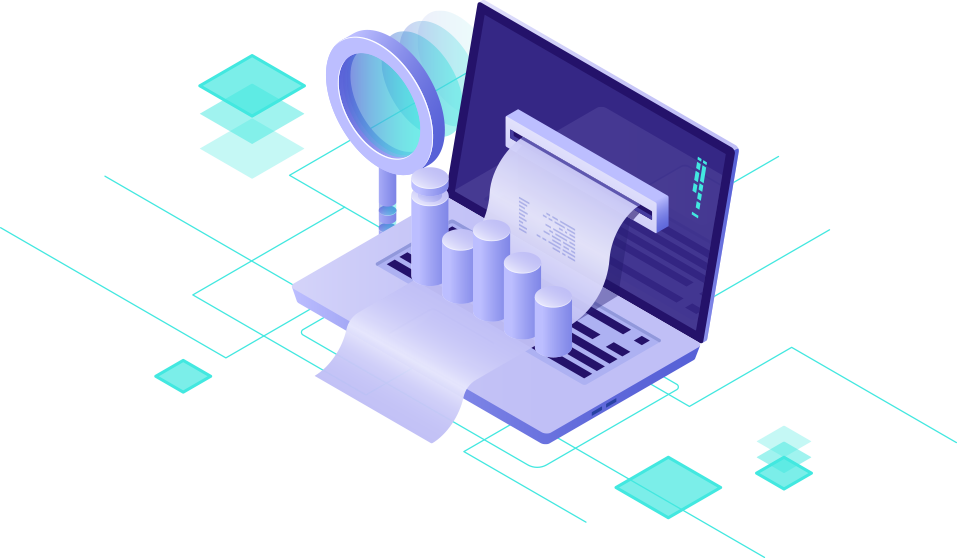 Features
eDelta provides a full array of services around data analysis and Computer-Assisted Audit Techniques (CAATS) to the Money Transfer/Remittance Services Industry.  Through our experience with various automated software tools (Audit Command Language, Statistical Application Software, Database, Office Productivity Software, and Data Mining and Extraction), we can recover, discover, analyze, audit and report on mission-critical data.

Automated testing and/or CAATS can also be performed to:
Validate the accuracy of key money transfer system revenue reports through automated re-calculations and footings.

Transaction Fees.
FX Exchange Gains and Loss.

Benchmark key reconciliations between the Federal Reserve Bank, ACH, Wire Transfer / Remittance System, and General Ledger and related exception processes.
Analyze key Wire Transfer / Remittance system audit trails for compliance with operational policies and procedures and appropriate segregation of duties and authorization.
Summary of numeric data by key attributes (e.g., transaction type, payee, etc.).
Verify the completeness of outgoing wires and related instructions (Bank Secrecy Act—Travel Rule).
Analyze suspense account activity and validate timely resolutions and related General Ledger postings.
Analysis of incoming and outgoing wire transfer/remittance transactions from a dollar (statistical — mean, standard deviation, high, low, etc.) and non-statistical (transaction type, originator, beneficiary, etc.) to identify suspicious and/or significant transactions.

Compliance (Anti-Money Laundering).
Validation of Financial Statements.
Assertions: Completeness, Existence, Valuation.

Analysis of transactions across time (e.g., month, quarter, year) detailing buckets and percent increases/decreases.
A select sample of manual, recurring and adjusting journal entries for testing to supporting documentation.

Benford's Law.
Gap Identification.
Identification of Duplicates.
Statistical Summaries.
Cross Tabs.
Data Summarization.
Data Classification.
Linear Regression.
Telephone Area Codes.
Univariate Statistics.
Control Totals.
Analytic Review using Kolmogorov-Smirnov.
Quality Assurance
Separating eDelta from most of our competitors, is our mission and applied practice of quality assurance. Prior to submitting each element of our service deliverables, we will map completed work back to the initial and underlying objectives of that deliverable. This important process has allowed the quality of our work to consistently remain as best in class within our industry.
The work performed is reviewed to ensure accuracy, suitable levels of coverage depth, assurances that all recommendations including those that address both control issues and efficiency of operations, and conformity regulatory expectations are fully met.
Contact Us Today!
Once experiencing our work, you will find what our clients have found...
That there is no need to look elsewhere for quality services for your assurance and advisory practice.
Send a Message