Bank Secrecy Act (BSA) / Anti Money Laundering (AML)
The management team at eDelta Consulting is represented by audit executives, technology risk managers and certified compliance subject matter experts. It is a group of professionals who "get it", offering and delivering a service that is often referred to as best in class. With eDelta, so many of our clients are into their second decade with us, long ago learning that our service simply makes them look good. With an uncanny ability to develop and provide audit, compliance and technology solutions, the eDelta Consulting team has solidified its industry reputation as a top tier service provider who values long term relationships over any temptation to maximize short term fees. We become your long term partner, and advisor, Frankly, given the chance we often become a comfortable fabric woven in your firm's audit, technology or compliance infrastructure.
At eDelta your needs become our needs … and our solutions become your solutions.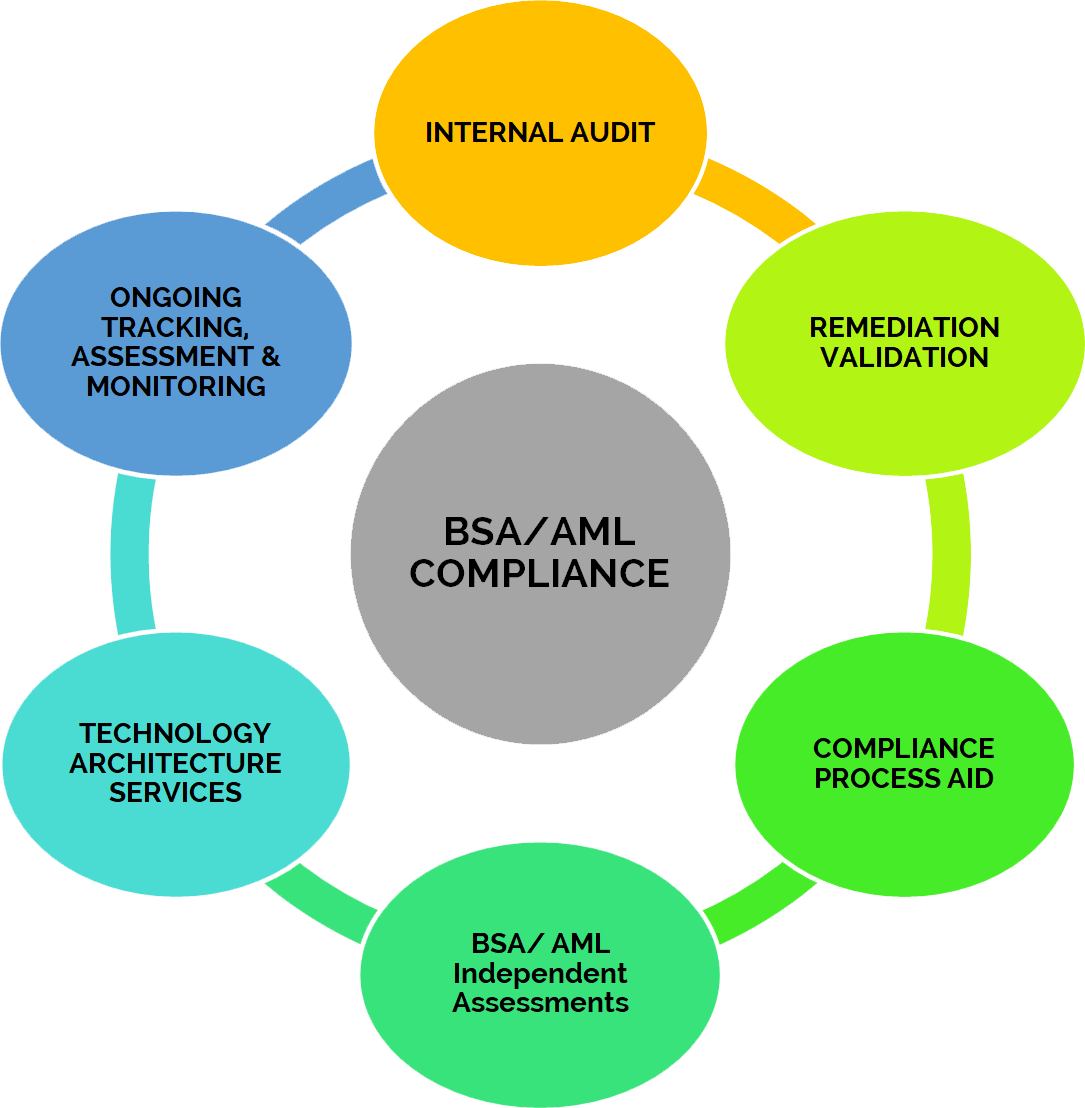 The eDelta Difference
With extraordinary responsiveness, eDelta delivers exceptional value to companies in various phases of their BSA/AML Program development. Whether it be authoring policies and procedures which address the specific risks based on an institution's products, clients and services, supplementing 2nd line BSA/AML compliance initiatives, performing full audit and assessment services or leading and executing remediation validation, our team of experts are second to none.

At the core of eDelta's BSA/AML Risk Advisory Services is our experienced team of people who are motivated by the success and satisfaction of our clients. Our diverse client list has provided eDelta the background and experience to align risk-based controls to meet the specific needs of each valued client.

Our professionals fully understand the complexities of developing suitable risk and control frameworks or working within the guidelines of established programs. We are sensitive to the needs of our clients, particularly those involving corporate culture and third-party relationships. Because eDelta is so focused on achieving well-defined project goals, we consider it a high priority to understand the roles and individual needs of key stakeholders. We enjoy such high levels of customer satisfaction because eDelta is a team player and we never lose sight of our clients' needs.
Internal Audit Methodology & Approach
eDelta's internal audit methodology and framework helps to ensure consistency in approach, execution and quality.
Our methodology provides a primary source of assurance for your firm's Board of Directors, Audit Committee and Management team. We ensure that major business and compliance risks are being managed appropriately and that your internal control framework is appropriately designed and operating effectively.
Establishing Communication Routines is Essential to Our Audit Process
We know that effective communication, as well as reporting, throughout the entire internal auditing process, among all stakeholders is essential to the effectiveness of the internal audit process. Essentially, our practice operates under the following principles:
Communicate findings and issues to auditee's throughout fieldwork to ensure a solid understanding of the facts, a more meaningful dialogue of control solutions, and to avoid unnecessary surprises;
Attend internal meetings and remain accessible to all responsible parties;
Discuss with management and other stakeholders (as appropriate) realistic recommendations and actions resulting from our report issues and findings;
Deliver final reports with management's comments within two weeks following fieldwork;
Conduct, under management's direction, follow-up assessments upon completion of selected audits. Remediation Validation has become an essential part of BSA/AML auditing, most notably when an institution's BSA/AML Program has been assessed and criticized through Regulatory examinations;
Establish a structured process for reporting on the status of open issues with critical issues being communicated immediately upon discovery;
Where practical, prepare trend reporting in order to provide management a better sense for the overall state of control, as well as a sense for overall improvement or, perhaps, deterioration of controls.
The result of structured communication ensures consistency with our partnering approach and ensures that the needs of our client drive our services.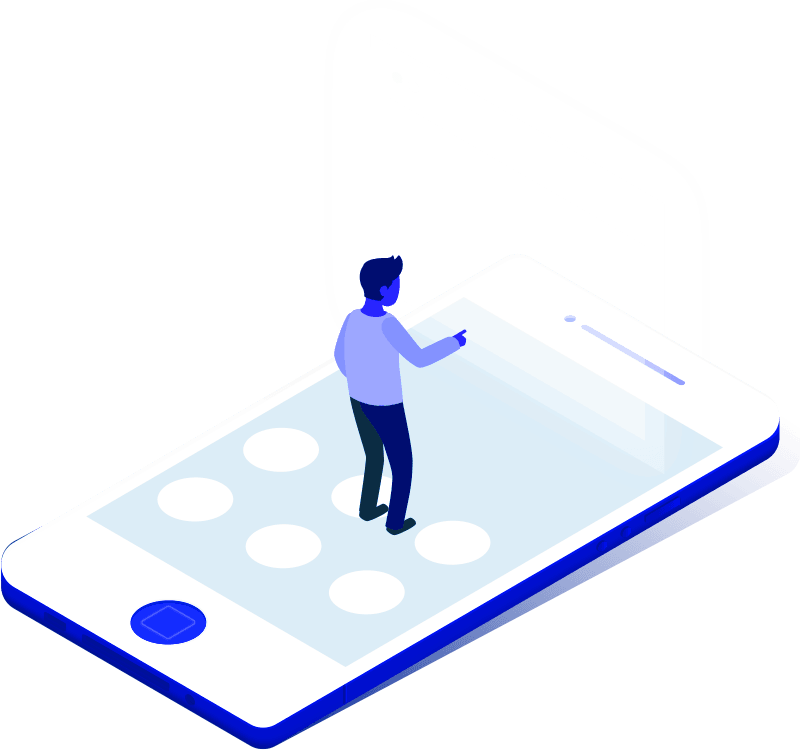 BSA/AML Remediation Projects
Often, eDelta is called upon to assess the adequacy and status of an institution's remediation efforts in responding to Regulator Reports.
Projects initiated and implemented by BSA / AML management to implement corrective actions to formal comments and mandates issued through and by various regulatory agents often require substantial remediation efforts by an organization.
eDelta has the certified personnel, the status organization tools and reporting mechanisms to assess a firm's remediation efforts, and report the status to management, and the Audit Committee.
Remediation Validation mandates a structured two (2) Phase objective process:
Execute a design assessment of management's remediation, concluding whether the corrective measures and procedures satisfactorily address and mitigate each noted finding and observation.
Subsequent to an acceptable sustainability period, execute test-work to ensure that the enhanced processes and controls are being complied with.
The results of our validation review are presented to management within a Remediation Validation Report, which details the status of each item (Remaining Open or Closed). Should an item be determined as open, a revised corrective action response and target date is obtained from management. Also, often our clients will request that an issue tracking tool, maintained is updated by our staff of experts.
BSA/AML Compliance Process Aid
Frequently, organizations need subject matter expert resources to supplement the firm's own personnel in executing the critical processes within the BSA/AML workflow.
Our team of experts can provide quality lead or staff help in the areas of:
Know Your Customer & Onboarding functions
Training both for Compliance staff & Business Units
Suspicious Activity & OFAC case investigations
AML Model & Rules Validation
NYSDFS Rule 504 assessments
Remediation efforts Project Management (PMO)
Organizations often need the value generated by independent assessment. These reviews are typically a central part of a firm's ongoing BSA/AML Program and are strongly recommended or mandated through regulatory mandates. They include:
AML Model & Rules Validation to determine that a firm's BSA/AML application's thresholds, sanctions screening and/or suspicious activity detection scenarios are complete, working properly and producing intended results.
New York State Department of Financial Services (NYDFS) Rule 504 Assessment to ensure that each annually required 504 certification is supported by an adequately tested sanctions screening and suspicious activity monitoring environment.
Annual Risk Assessment which appropriately identifies and records the BSA/AML risk aligned to the organization's specific products, services and industry identified mandates.
On-going Tracking, Assessment & Monitoring
eDelta also conducts Programs for certain clients that provide on-going monitoring of BSA/AML compliance assessments using Key Control Indicator Reviews and findings follow-up.
This service has been providing the Internal Audit function, the Audit Committee and management the ability to maintain a pulse on key BSA/AML compliance aspects throughout their organizations.
Often, eDelta develops a BSA/AML Key Indicator Program for an organization's second line of Compliance defense. Through identifying the key BSA/AML compliance controls specific to an organization and writing easy to follow review and test scripts, AML Compliance units have been afforded the ability to self-assess their performance on an on-going basis. This program also is typically used as a component in the firm's annual development of their AML and OFAC Risk Assessments.
Our Anti-Money Laundering (AML) and Regulatory Compliance Technology practice is a team of client-serving, financial services professionals.
Our team members come from a variety of financial services, regulatory and technology backgrounds. Together, we leverage years of experience and deep content knowledge to help our clients solve challenging problems in a demanding regulatory environment.
We help our clients as they work to fulfill their regulatory and compliance requirements by providing services to meet their immediate needs and their long-term goals.
Specifically, we develop technology architecture and program road maps, gather business requirements, assist with vendor selections, develop functionality specifications, assist in system implementation, and testing and quality assurance.  Our AML technology service offerings cover technology "strategy" and "architecture" that includes:
Business Process Analysis and Recommendations
Business Requirement Definitions and RFP Development
Vendor Assessments and Selection
Project Management Office/Implementation Assistance
With respect to AML, the following categories of activities would be covered:
Risk Assessment
Know your customer (KYC)/Enhanced due diligence (EDD)
Watch list/sanctions
Transaction monitoring
Optimization and model validation
Case management
Quality Assurance
Separating eDelta from most of our competitors, is our mission and applied practice of quality assurance. Prior to submitting each element of our service deliverables, we will map completed work back to the initial and underlying objectives of that deliverable. This important process has allowed the quality of our work to consistently remain as best in class within our industry.
The work performed is reviewed to ensure accuracy, suitable levels of coverage depth, assurances that all recommendations including those that address both control issues and efficiency of operations, and conformity regulatory expectations are fully met.
Contact Us Today!
Once experiencing our work, you will find what our clients have found...
That there is no need to look elsewhere for quality services for your assurance and advisory practice.
Send a Message